Holidays on the farm in Isarco Valley – South Tyrol
South Tyrol's Valley of Valleys

Medieval towns, magnificent churches, castles and beautiful villages tell the amazing history of our valley. The Eisack Valley is home to the spectacular earth pyramids. And, in the middle of fresh grazing lands, fruit gardens, and the high Dolomites, you can find our charming village, Velturno. The local landscape is diverse, from high mountains to rolling hills. The best way to discover all the culture and nature of the region, is on the hiking or cycling paths.
Spring
Above the blossom fields

In South Tyrol spring comes early so you can hike as early as March. In April, when the top of the mountains are still covered with snow, the apple trees in the valley begin to blossom. In Bressanone, the air is filled with the scent of the blossoms.
Skiers can still enjoy the slopes until late April in Gröden and Sella, the world's biggest ski-region.
Summer
Summer Resort in the Heights of South Tyrol

The summer is perfect for hiking. Our village Velturno is an ideal starting point for several walks and hikes. Starting at the Zolerhof farm, there is a walking path that leads you through the woods to Caerna(2-hours), this path is suitable for children and dogs. The most popular hiking paths are those to Radlsee (2255 m) and to Königsangerspitze (2439 m).
The local tourism association can also help organize guided hikes. On hot summer days you can also enjoy an outdoor the nature on the farm, swimming pool or go to the waterfalls above Schrambach.
Autumn
Splendid Colours in the Chestnut Village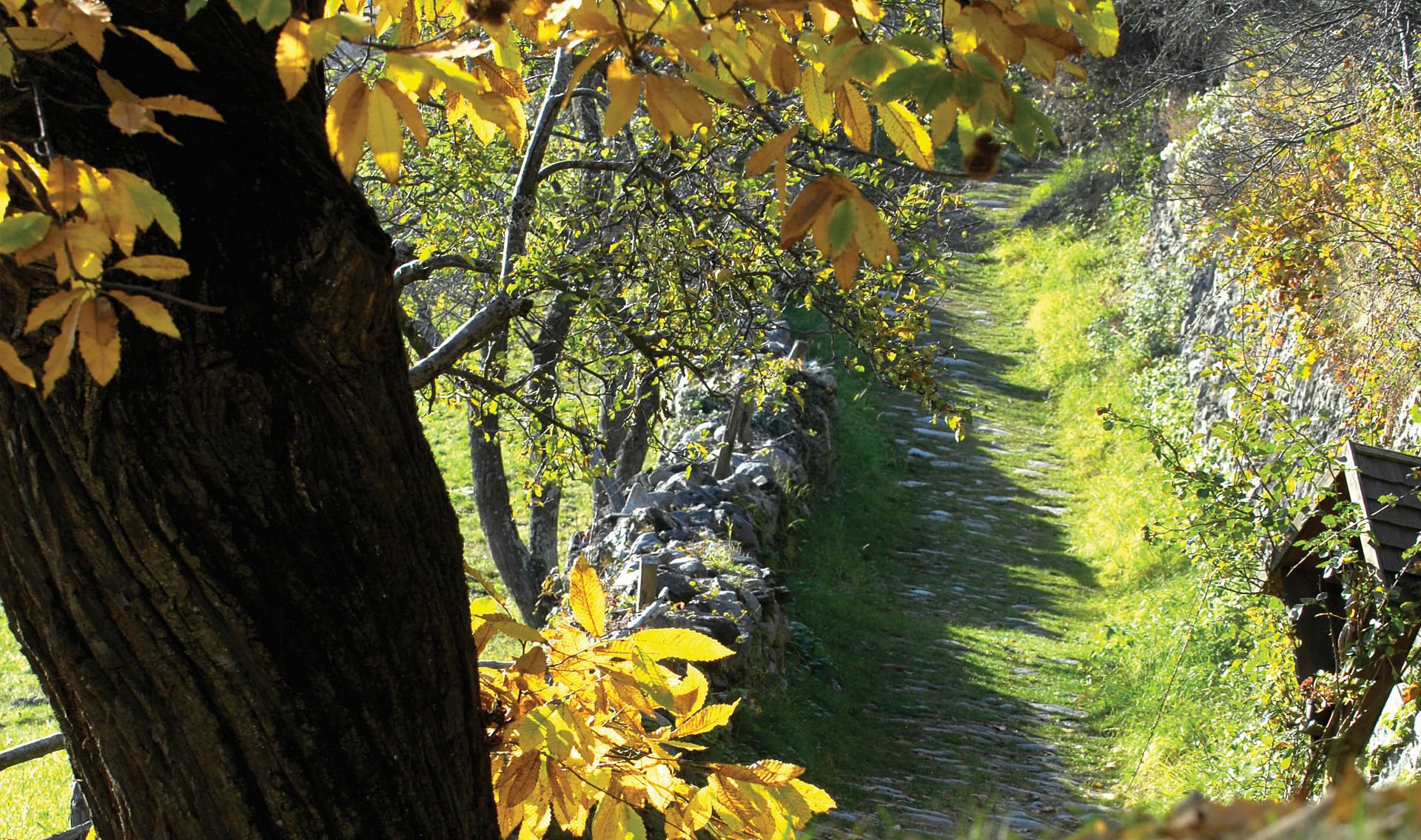 Autumn is chestnut-time in Velturno. When the trees change their leaves our village beams in all the splendid colours of autumn. Autumn is a perfect time to hike. The Keschtnweg which means "chestnut path," takes you from Velturno to the convent of Säben. This path is also suitable for families with little children.
In late autumn some farms offer Törggelen, which is a local custom. It is a friendly get-together where you enjoy some local dishes, fresh wine, and roasted chestnuts.
If you are in a group you are also welcome to use our big kitchen.